Dark Chocolate Coffee Honey Patties
Our NEW Coffee-Dark Chocolate Honey Truffles are an example of two Wisconsin based family owned companies who both share the same desire for tireles innovation collaborating together to bring you a product like none other. We start off with Pure Raw Honey, mix in Berres Brother's expertly roasted dark sumatra coffee, and coat it with 100% dark chocolate. That is It! They are gluten free, dairy free, nut free, soy free, salt-free, have no added sugars, are kosher, low calorie, and all natural! Don't worry about biting into them, the honey is thick and smoothly crystallized with no messy drips, and the chocolate is crisp with just the right amount of bitterness to even out the sweetness of the honey. Enjoy as a healthy snack, put out for parties or guests, enjoy as delicious before bed treat, or any time of the day! 
Dark Chocolate Honey Truffles only 3 ingredients! Pure Honey and Pure Cocoa, and Berres Brother's Dark Sumatra Coffee come together to form a Chocolate that will make your senses sing. We think this is the way chocolates should be made! At only 37 Calories a piece, they are the perfect guilt-free way to Quench that Sweet tooth. We love to throw them in the freezer and enjoy them cold it's a life-changing experience!
Available in Bags and a 10# Bulk Box
** May - September all chocolate items will ONLY be shipped out Monday & Tuesday (if the order is placed prior to 10 am Tuesday) to prevent chocolate from melting on it's travel to you. **
Reviews
Customer Reviews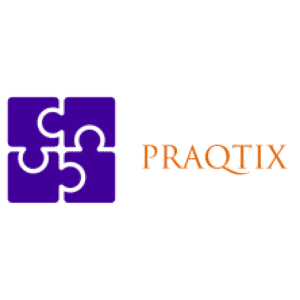 LJ
07/16/2021
Lisa J.

United States
Tasty
I thought these were very tasty. I love good dark chocolate, and mixing them together with coffee and smooth honey was a great combination.
07/16/2021
Tracy F.

United States
Dark Chocolate Coffee Honey Patties
I love the combination of the chocolate and coffee flavors. It's just the right mix of the sweet and not-so-sweet!
07/11/2021
Maureen G.

United States
Gift recipient loves
Bought these for relatives in California and they are loving them. A good combination of the three ingredients.
07/02/2021
Megan D.

United States
Great coffee-chocolate taste!
I was pleasantly surprised by the rich coffee taste in these chocolates. This is a great treat for the coffee lover.
06/03/2021
Ron P.

United States
Great new flavor
These are really good. My favorite is still raspberry, but these are close.
Close (esc)
Newsletter Sign-up
Receive coupon codes and messages from Honey Acres directly by signing up today!
Age verification
By clicking enter you are verifying that you are old enough to consume alcohol.